When Stud 100 (delay spray) was released onto the market, it changed the lives of many men forever. Previously men only had herbal ointments and worthless sprays and creams that didn't work to try and combat their premature ejaculation.
Stud 100 is manufactured in the UK but it is sold by adult stores all over the world.
What Is It?
The main active ingredient of Stud 100 is lidocaine. This is a medical grade anesthetic that has been used safely in hospitals for decades.
It's not an aerosol and the spray is a pump action type so you can safely carry it on an airplane.
There is a slight difference in the product packaging depending on where you buy it. In the UK it has a gold color metallic removable top whereas in the rest of the world it has a plastic hinged top. Can't say that I really care too much for this basic difference!
How Do You Use It?
Follow the instructions as directed for dosage. Basically, the maximum is 24 sprays in 24 hours.
What I personally do is to spray liberally around the head of my penis, taking care to ensure that it gets into all the nooks and crannies around the corona and into the frenulum area too, making sure that the entire glans is coated.
If you want to last even longer then you can also spray on the shaft but take care not to let it get on your balls! It's perfectly safe but numb balls just feel strange!
Each canister holds 120 sprays so if you use the maximum then it will last 5 days. However, you'll get better results using less (read below) and it is more likely to last close to three weeks.
How Long Can You Last?
You can pretty much last as long as you want with this depending on how much you use. I say this because if you use too much then you will get exhausted well before you can ejaculate. Also, at this high dosage level, you will lose too much sensation.
It is better to follow the instructions and spray between 3 and 8 sprays for each time you have sex. This way you will feel a lot of pleasure and sensation but also be able to last a heck of a long time.
How Much Does It Cost?
I recommend you buy online because it is cheaper that way. Either way, it is still affordable.
For instance, it costs around the equivalent of $16 from a local pharmacy in the UK. But buy it online and you can get it for closer to $11. Here's where you can get it, the ratings are based on my personal experience with the store not Stud 100 itself:
Shop In Private – $11.99
US based online store
Ships World Wide
Secure Ordering
Discreet Packaging
Customer Service
Best Price
Overall Rating :

Interested in Finding a Permanent Cure?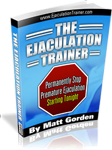 Have you heard of Ejaculation Trainer by Matt Gorden?
It's taking the PE world by storm
. Here's his claim:
"How You Can Last 10-30 Minutes Longer In Bed Tonight & Permanently End The Pain & Embarrassment Of Premature Ejaculation"
Read Our Full Review of Ejaculation Trainer by clicking here.